Finally,
conquer:
✔️Low Energy levels,
✔️A weak Immune system
✔️ Blood pressure problems
A

Superfood

Packed
with Proteins, Vitamins & Minerals
Struggle with Low energy levels
Experience weakened immune system
Lacking on Vitamins A, B1, B2, B3, B6, B12, C, PP, E, D, K, H
Need to stabilize blood pressure
Have low metabolism
Struggle with bad sleep
Have unhealthy skin/hair
Experience bad menopause symptoms
Lacking Omega3 or Omega 6
Experience Low balance of minerals and amino acids
"I always had a problem with a terrible immune system. I always got sick between September and March. Just the slightest breeze could get me sick. I tried various artificial drugs. Spent so much money on testing what works until I saw a BBC show on Bee Bread. That how I found out about Kiin. 

After using it the first week I instantly felt better and now my immune system is better than ever and I get to do things which I've missed for such a long time! "
Why this works for
9,000+

customers
Great for your heart
The biologically active compounds contain valuable fatty acids that lower cholesterol

Strengthens immunity

All the strength from the wild brought to you in an easy-to-use form

250 biologically active elements

Active ingredients that support the overall health and well-being of the body

Special Cell Regenerators

The active elements in bee bread  promote rejuvenation of human body

Only 
100% natural
ingredients
Tested and proven by
certified scientists
Bee Pearl are tablets made of Cryodesiccated bee bread containing up to 250 biologically active elements that are necessary for the health and well-being of the body.
Bee Pearl product are based on bee bread – a unique and completely natural product that bees make from flower nectar and pollen gathered from pristine wild meadows in Northern Europe. 
100% Real Bee Bread
to Bee Pearls
What
is

bee bread and how is it being made?

Finally, get rid of a 
weak immune system!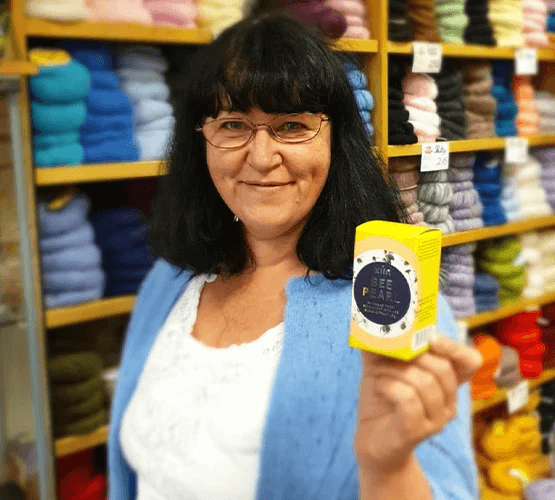 "As a mom of three, I always struggle to maintain balance everywhere. Juggling between my work and family life and making sure that everyone is happy. At one point I found myself just feeling tired all the time and after seeing the doctor I found out that I'm lacking Omega 3 and loads of Vitamins that I wasn't consuming as I was managing my family life. I was encouraged to find an organic supplement.

After asking around I heard about Bee Pollen and Bee Bread. After Googling online I Found Kiin. After Bee Pearls for one week, I instantly felt more energy and I just felt ... new!
I haven't skipped taking it for over four month's and I feel great!"
Over
 9000+
happy customers worldwide



Get up to
40% Off

Your First Order!
txtcont:--:
KIIN BEE PEARLS™
+ Free fast shipping in the USA 🇺🇸

:|~|:txtblclass:--:ba-16540809:|~|:ttl5cont:--:

15% OFF!

:|~|:ttl5blclass:--:ba-16540806:|~|:ttl4cont:--:

$23.99

:|~|:ttl4blclass:--:is-custom ba-16540807:|~|:ttl3cont:--:

$28.00

:|~|:ttl3blclass:--:is-custom ba-16540808:|~|:ttl2cont:--:
1x
:|~|:ttl2blclass:--:ba-16540810:|~|:slctvrnt:--::|~|:shwqty:--:true:|~|:selclass:--:js-best-value-not-select:|~|:qty:--:1:|~|:prdurl:--:/cart:|~|:prdimgtp:--:variant:|~|:prdbtnltp:--:checkout:|~|:prdbtnelt:--:_self:|~|:prdbtncpt:--:BUY NOW:|~|:prdbtnclass:--:zpa-button-padding-medium bcss-16540787:|~|:prdbtnalign:--:zpa-button-alignment-center:|~|:prdblclass:--:ba-16540787:|~|:lblvisattr:--:data-hidden-label:|~|:lbltxtcont:--:BEST VALUE:|~|:lblmdltxt:--::|~|:lblblclass:--:ba-16540825:|~|:imgimgattr:--:alt="" src="https://cdn05.zipify.com/i_ihKF9VEP5Wm11eaCWY0qLxCnM=/fit-in/960x0/598efb5c00f54890b1974f0310795f3c/buy1.png" sizes="960px,830px,720px,590px,450px,220px" srcset="https://cdn05.zipify.com/TOkaeZ9dbXN3PS0szDzzntcJW3s=/fit-in/220x0/598efb5c00f54890b1974f0310795f3c/buy1.png 220w, https://cdn05.zipify.com/piqr11hxv55pw4NaxeROQAafoRI=/fit-in/450x0/598efb5c00f54890b1974f0310795f3c/buy1.png 450w, https://cdn05.zipify.com/yRGL6YDsAEB9VX4Pisj7GZrMzk0=/fit-in/590x0/598efb5c00f54890b1974f0310795f3c/buy1.png 590w, https://cdn05.zipify.com/Ke3K37cwbNAe7Omu1fEWTocPf8Q=/fit-in/720x0/598efb5c00f54890b1974f0310795f3c/buy1.png 720w, https://cdn05.zipify.com/mKUh999WPtkfbbbD-KsDfi78m2Q=/fit-in/830x0/598efb5c00f54890b1974f0310795f3c/buy1.png 830w, https://cdn05.zipify.com/i_ihKF9VEP5Wm11eaCWY0qLxCnM=/fit-in/960x0/598efb5c00f54890b1974f0310795f3c/buy1.png 960w":|~|:imgblclass:--:zpa-mobile-align--center zpa-align--center ba-16540816:|~|:img2blclass:--:zpa-mobile-align--center zpa-align--center ba-16540815:|~|:img2attr:--:alt="" src="https://cdn05.zipify.com/wzUnEeYPGCfpaw7QSsc6k6WD5_M=/fit-in/960x0/66705066962b437baf9318b7cc84135d/paypal-logo-type.png" sizes="960px,830px,720px,590px,450px,220px" srcset="https://cdn05.zipify.com/VCiu0oxe4C0-GtXFt1zzZiFhOtY=/fit-in/220x0/66705066962b437baf9318b7cc84135d/paypal-logo-type.png 220w, https://cdn05.zipify.com/dtj40qzBs7QNieE4L8GGz2cgYBg=/fit-in/450x0/66705066962b437baf9318b7cc84135d/paypal-logo-type.png 450w, https://cdn05.zipify.com/buS2yF7yzwXK3zw20mBmPgexdTg=/fit-in/590x0/66705066962b437baf9318b7cc84135d/paypal-logo-type.png 590w, https://cdn05.zipify.com/yIYlC9I7sONRzHsWBXBd_k7U-ZQ=/fit-in/720x0/66705066962b437baf9318b7cc84135d/paypal-logo-type.png 720w, https://cdn05.zipify.com/RBKdtWgEN9g_luqhY50iGfdRbus=/fit-in/830x0/66705066962b437baf9318b7cc84135d/paypal-logo-type.png 830w, https://cdn05.zipify.com/wzUnEeYPGCfpaw7QSsc6k6WD5_M=/fit-in/960x0/66705066962b437baf9318b7cc84135d/paypal-logo-type.png 960w":|~|:handle:--:bee-pearl:|~|:dcrt2class:--:ba-16540819:|~|:dcrt1class:--:ba-16540788:|~|:crtmsgclass:--:pcma-16540787:|~|:bvuppclass:--:uca-16540825:|~|:bvprcsvclass:--:hidden mat-16540825:|~|:bvcrnrclass:--:hidden lat-16540825:|~|:brd2blclass:--:ba-16540820:|~|:brd1blclass:--:ba-16540821:|~|:addcrtmsg:--:Product has been added to cart
txtcont:--:
KIIN BEE PEARLS™
+ Free fast shipping in the USA 🇺🇸

:|~|:txtblclass:--:ba-16540804:|~|:ttl5cont:--:

$18 each!

:|~|:ttl5blclass:--:ba-16540801:|~|:ttl4cont:--:

$54.99

:|~|:ttl4blclass:--:is-custom ba-16540802:|~|:ttl3cont:--:

$84.00

:|~|:ttl3blclass:--:is-custom ba-16540803:|~|:ttl2cont:--:
3x
:|~|:ttl2blclass:--:ba-16540805:|~|:slctvrnt:--::|~|:shwqty:--:true:|~|:selclass:--::|~|:qty:--:1:|~|:prdurl:--:/cart:|~|:prdimgtp:--:variant:|~|:prdbtnltp:--:checkout:|~|:prdbtnelt:--:_self:|~|:prdbtncpt:--:BUY NOW:|~|:prdbtnclass:--:zpa-button-padding-medium bcss-16540811:|~|:prdbtnalign:--:zpa-button-alignment-center:|~|:prdblclass:--:ba-16540811:|~|:lblvisattr:--::|~|:lbltxtcont:--:BEST CHOICE:|~|:lblmdltxt:--::|~|:lblblclass:--:ba-16540824:|~|:imgimgattr:--:alt="" src="https://cdn05.zipify.com/mPmATX_kqkWAkEs2F1W3gbng1OY=/fit-in/960x0/aa9c540a8da24865929dfc92d4c40554/buy2.png" sizes="960px,830px,720px,590px,450px,220px" srcset="https://cdn05.zipify.com/jh1XIU6dJjt5ZDFxGnagoTTEiJo=/fit-in/220x0/aa9c540a8da24865929dfc92d4c40554/buy2.png 220w, https://cdn05.zipify.com/ZKwCVXuDPkrgFKpDdUb1Bra7-Eo=/fit-in/450x0/aa9c540a8da24865929dfc92d4c40554/buy2.png 450w, https://cdn05.zipify.com/Kz22aGOTld3JhdAVNqX3MYP47uY=/fit-in/590x0/aa9c540a8da24865929dfc92d4c40554/buy2.png 590w, https://cdn05.zipify.com/Vf5hpkYPlHi6Mtf7IMBTyzAfKsw=/fit-in/720x0/aa9c540a8da24865929dfc92d4c40554/buy2.png 720w, https://cdn05.zipify.com/GehwZwptJnq55jmLPTeTRHgCYUg=/fit-in/830x0:|zpendofcontent|: